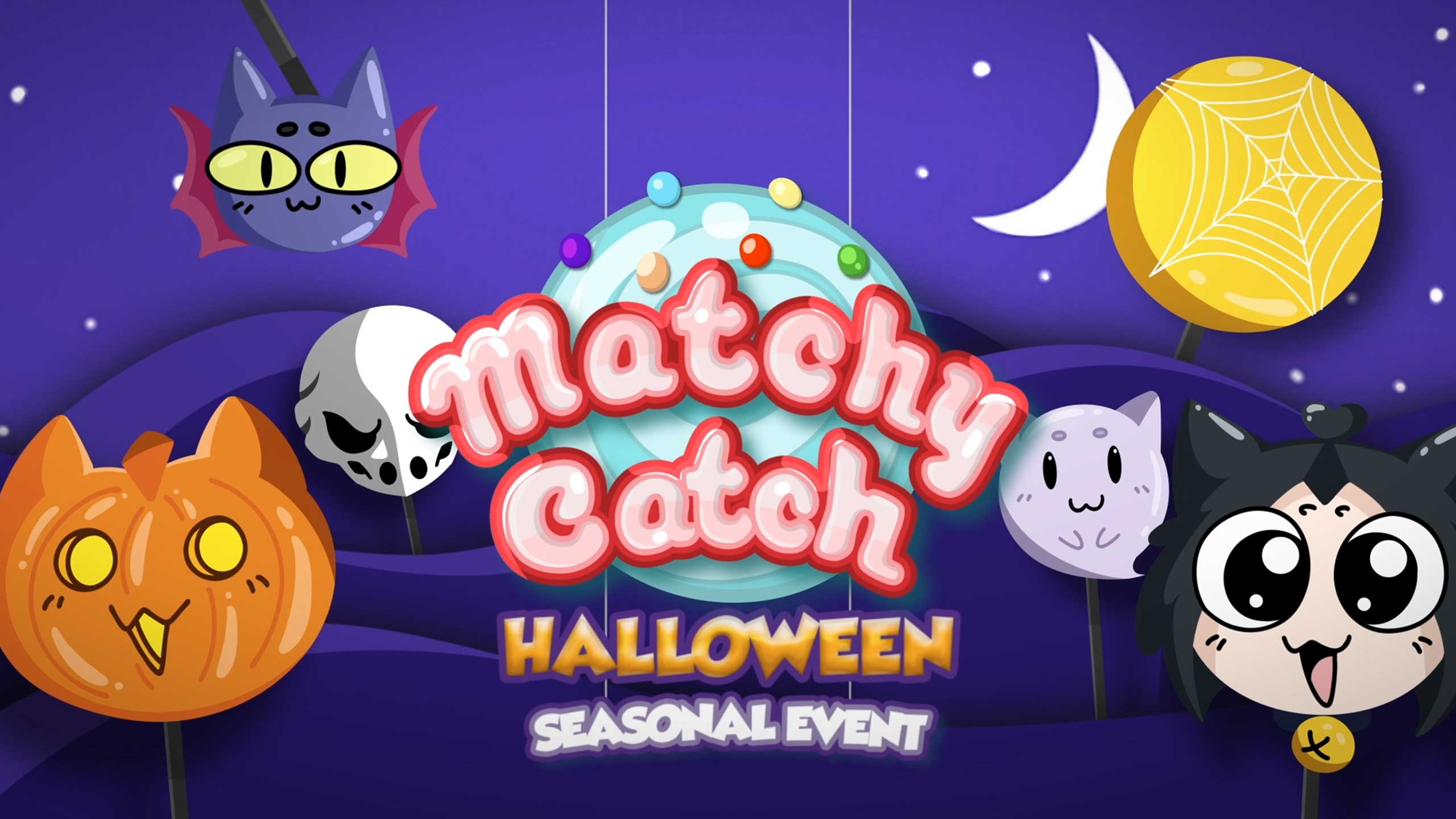 Matchy Catch gets spooky for Halloween season with a brand new skin set and a special giveaway
After a sky-rocketing launch with their collaboration with YouTuber and artist ZHC, Italian game studio Jyamma Games has seen an awesome reaction from their players about their brand new mobile puzzle game Matchy Catch.
Matchy Catch is gaining more and more players as days go by, as it is extremely addictive and fun. The colorful mobile game keeps thousands of users glued to their smartphones and on the edge of their seats with awesome giveaways and promotions happening on social media.
This time around, Matchy Catch is about to take a spooky turn now that Halloween season approaches. Users will be able to give a makeover to their game by downloading a Halloween skin set of brand new backgrounds and symbols. This seasonal set will be created by a special guest designer – Russian artist Milshoo.
After a fun and quirky animated video she created for the launch of Matchy Catch (which was trending on Russian Youtube!), Milshoo keeps on gifting the Matchy Catch community now with a totally brand new Halloween set, right in time to celebrate the spooky season!
The Halloween set by Milshoo will be available for download from October 24th, and, to make things even more special, Matchy Catch will be hosting its second giveaway! This time, only the first 1000 giveaway entries will be eligible to win a pair of Nike Air Force 1's, customized by Milshoo herself!
Jyamma Games Studio keeps gifting its players with wonderful events and delightfully addictive games. Make sure to download Matchy Catch to enjoy a great time and get a chance to enter this ever-growing community!
Matchy Catch is available for download now on the App Store and Google Play Store.