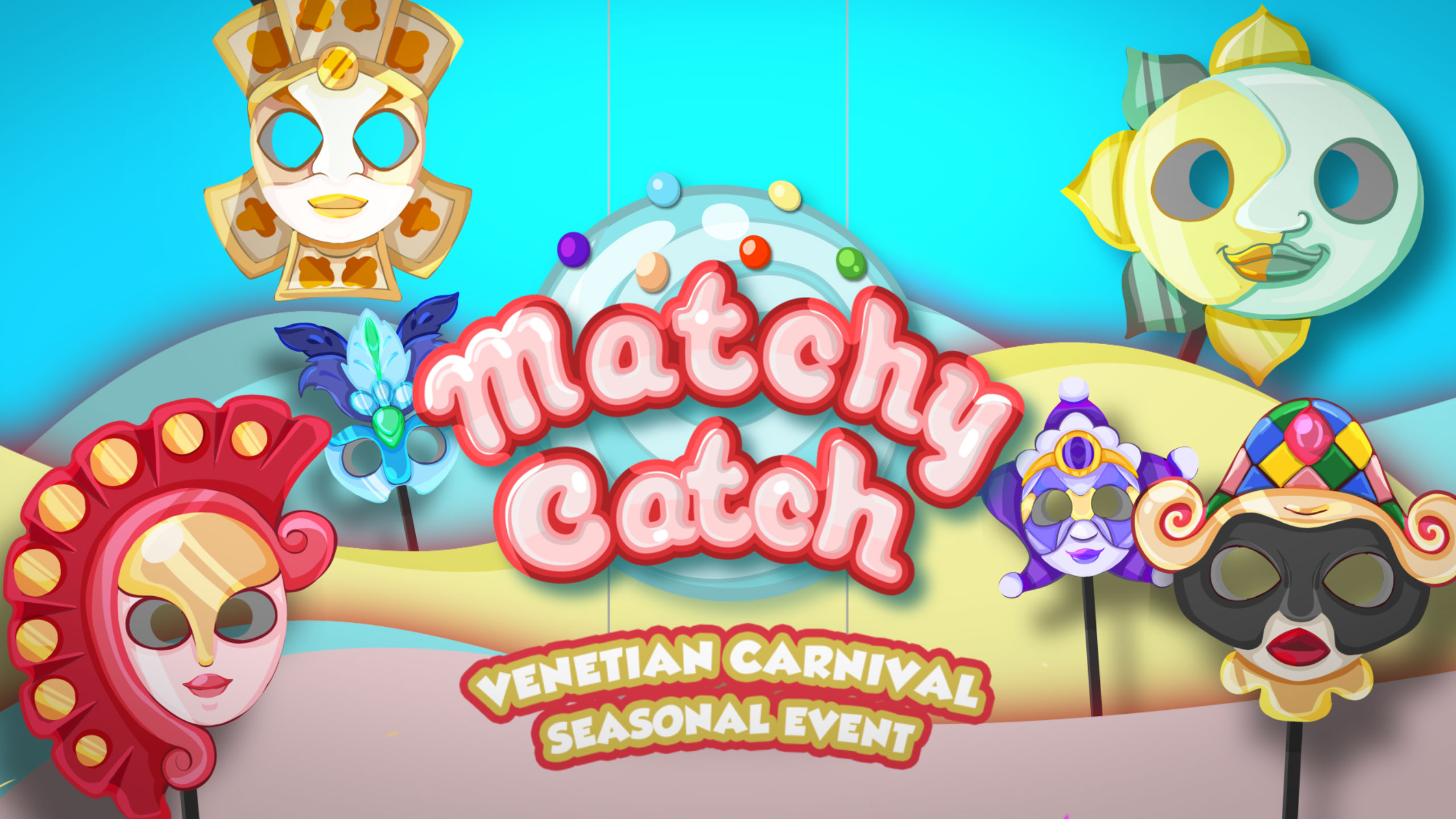 Jyamma Games celebrates the Carnival of Venice. Discover the Seasonal Event that releases the Venetian Carnival Skin Set.
Jyamma Games announces the Carnival of Venice Seasonal Event for the mobile videogame Matchy Catch. The Event is dedicated to the traditional Italian festival, in which elaborate masks are worn. Inspired by the traditional Carnival of Venice, the new skin set is available on Matchy Catch, starting January 28, download it now or update the game to the latest version to play.
The Matchy Catch Carnival of Venice Seasonal Event celebrates the traditional Italian Carnival with the brand new Venetian Skin Set, based on the Italian traditional masks. The symbols are colourful and complex, emerging the player in a magical and enigmatic gaming experience.
Matchy Catch is a brand new match videogame for puzzle lovers, in which the player has to reproduce the right objects that appear on the screen in the right order. Matchy Catch is highly personalizable and immersive, with backgrounds and symbols.
Jyamma Games is an independent Italian development studio that brings hi-fun powered video games to the market. The company has been operating for just over a year and has already made two video games for mobile devices: Matchy Catch and Hi-Ball Rush.